We thought that while we're out here on the trail, we should give you a look at how we're living.  So here I thought we'd show some pictures of our campsite all set up and ready for the night.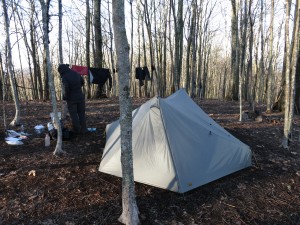 Christy getting things ready to cook dinner.  Our clothesline out to dry our clothes, and the tent set up in front.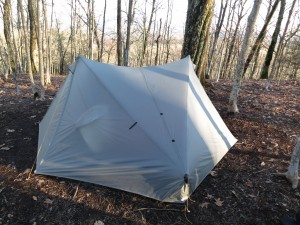 Closer view of the tent.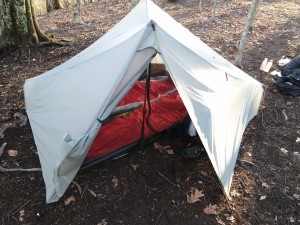 Vestibule door opened to see inside tent to sleeping area.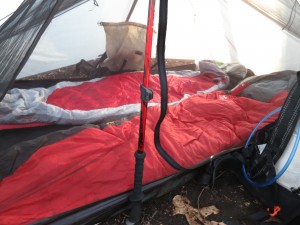 View inside tent of sleeping bags – our packs kept in the vestibule.